Highway 9 Mower Repair and Sales Alpharetta Georgia is a distributor of Redmax power equipment.

Click Here To View The Complete Product Line

RedMax offers commercial outdoor power equipment for the land care professional. RedMax brand commercial land care products include Trimmers, Brushcutters, Hand-Held & Backpack Blowers, Stick-Edgers, Short & Long Reach Hedge Trimmers, Maxtreme split boom trimmer, Top Handle & Rear Handle Chain Saws, Pole Chain Saws &
our exclusive 4-in-1 tool, the Reciprocator.

In 1998, we introduced our Strato-Charged technology.
The result was a quiet, lower emissions and more fuel efficient 2-stroke engine.

Why Choose RedMax?
Redmax cares about the environment, and works hard to ensure that their products reduce impact on the environment.

Their technological improvements to two-cycle engine design and fabrication ensure reliability, performance,
and power while reducing emissions and fuel consumption.

They offer commercial quality tools that last and back them up with great warranties and service.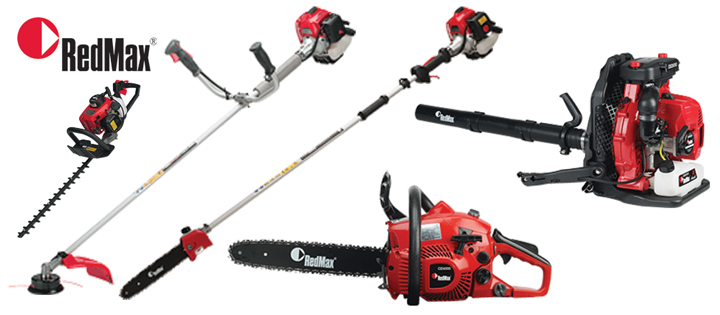 Come experience the difference!

For consultation on equipment needs,
please contact us at 770-752-4756